EkStep: A people-Centric Transformation
EkStep is the beginning of a transformative journey that touches lives. We aim to meet the essential needs of society by empowering people with the tools and opportunities they need to thrive. Together, we're laying the groundwork for a transformation that is both deeply personal and broadly societal.
Empowerment as the Catalyst for Transformation
When individuals are equipped with the right tools and opportunities, they become agents of transformation. Purpose-driven technology serves as the amplifier, enabling this transformation to resonate globally.
Together, let's leverage our collective skills, knowledge, and experiences to reshape our society and our way of life.
EkStep: A Mindset That Transforms
More than an organization, EkStep embodies a philosophy that shifts paradigms. This shift in perspective serves as the catalyst for societal transformation. At EkStep, our choices, priorities, and values are not just decisions but reflections of a transformative way of thinking.
Purpose
over milestones to cross.
Culture
over processes and plans.
Opportunities
over products and services.
one step
One after another, we have covered a lot of ground.
The inspiration for every giant step lies in
our reflections.
We have all witnessed how technology has transformed our lives over the last couple of decades. We are all being awed and inspired by the latest that technology has to offer.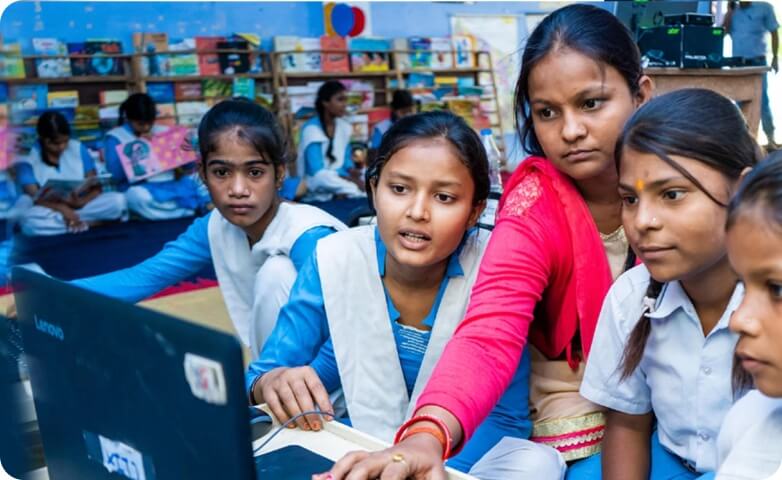 DIKSHA:The world's largest digital education platform, created by the Government Of India
In the seventh episode of EY's 'Leading into Tomorrow', Kait Borsay of Times Radio speaks to Dr. Amarendra Behera(Joint Director, Central Institute of Education & Technology, National Council of Education Research and Training, Ministry of Education, Government of India) Shabnam Sinha (Lead Education Specialist at the World Bank in India) and Shankar Maruwada (Co-founder and […]
Listen now
READ ABOUT THE JOURNEY OF EKSTEP
The True Measure of Technology
Technology gains its true value not merely from its sophistication but from the intentions of its creators and the empowerment it offers to its users.